Both are movies involving the weaker as they strive to become stronger. One has a little girl trying to save her island and the other involves an overweight panda trying to save his land.

"Kung Fu Panda" is a Dreamworks animated movie that challenges the imagination and "Nim's Island" is a charmer. Both movies are geared to children but this adult enjoyed them as well.
Pic of the Day

Bedroom in a box...click on this link
HERE
to see it put together live.
---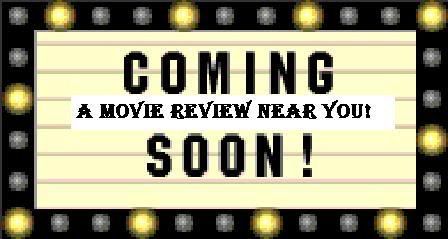 "Nim's Island"
From IMDB.com:
Plot:A young girl inhabits an isolated island with her scientist father and communicates with a reclusive author of the novel she's reading.
The short synopsis above is true enough. What follows is a fast-paced yet sweet story of a young girl and her desperate, sometimes funny, attempts to save her beloved island and namesake.
Nim's father is lost at sea while Nim manages to contact the author of her favorite action hero book.
Said author of Nim's heroic dreams, played by Jodie Foster, turns out to be a reclusive writer with a full-blown fear of the outdoors. Nim's pleas for help spur the author to find Nim's island and help the young girl in her time of need.
The movie takes on two story lines. One has young Nim trying to scare off tourists and other riff-raff who would besmirch her paradise.
The other story line is the story of the frightened and mildly obsessed Jodie Foster character, Alexandra Rover, as she makes her way across the planet to find Nim's island and help Nim with the invaders and help her find her father.
There's also a hint of a love story as Nim's father finally is rescued, by a pelican no less.
This is a fun movie very suitable for little kids. Kaitlyn Mae, at a tender age of four years, sat through the entire hour and a half, mostly quietly and happily.
============================================
"Kung Fu Panda"
IMDB link for "Kung Fu Panda"/
We begin with a cute pic of Kaitlyn Mae posing by a giant icon of this movie's hero, Po, the magnificent Kung Fu Panda who saves all the citizens of the Valley of Peace.
So okay, nobody does animation much better than Dreamworks. For the animation in "Kung Fu Panda" was mesmerizing. The images were large, colorful, loud and impossible for even a four year old NOT to sit quietly and regard with amazement for the hour and a half length of the movie.
The story behind "Kung Fu Panda" was a bit difficult to comprehend although in due course the plot unfolded.
An ageing turtle is charged with appointing the next Kung Fu Master. The turtle has fine and already trained choices from a group called the Furious Five, all taught the mastery of Kung Fu by Master Shifu, a little guy who once taught the dangerous snow leopard Tai Lung. Tai Lung turned out to be evil and had to be locked away for the safety of the citizens of Valley of the Peace.
The members of the Furious Five are a curious lot, products of a fertile mind that could create this hypnotizing tale. A tiger, a monkey, a praying mantis, a snake and some kind of bird are all members of the Furious Five trained by Master Shifu. But the wise turtle, due to a strange series of coincidences, appoints an overweight panda as the next Kung Fu Master that will save the Valley of Peace.
It's never made clear just why Po, the panda, has a father that is a duck but that's just part of the charm of this nonsensical yet logical tale of he who learned to believe in himself causing a hero to be born and a villain to be defeated.
I guarantee that kids of all ages will love this movie. It has that kind of enchanting and imaginative aura about all aspects from animation to plot to the dialogue.
FOCUS ON MOVIES
========================
"Brokeback Mountain"
was heavily hyped as a homosexual film. Which it was. I found the relationship with one of the film's protagonists and his daughter to be more revealing about the character than any same-sex relationship depicted.
Tom Cruise's love is featured in "First Daughter",
a film about, well, a first daughter. Only totally not believable.
"Chicken Little" is an animated film about,
well something about a sky falling. Kaitlyn Mae watched this movie six times in one weekend. Read why this movie appeals to children so.
This post features reviews of BOTH "Poseidon" movies
. The best one chosen might surprise.
He was born a rat but he wanted to be a chef. Here's a review of a charming animated film that will capture the imagination of both your children and ...YOU!
Ratatouille