Sure it's kid-oriented formulaic and it's no "Up" but it's an entertaining film that adults and children will quite enjoy.

It will also make a great DVD gift for Christmas and for future reminiscing viewing.

It's "Cloudy With a Chance of Meatballs".
Pic of the Day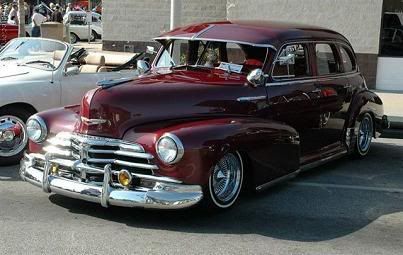 "Cloudy With a Chance of Meatballs"-It's No "UP" But It Entertains
As is always the case, I went to see this movie with my visiting granddaughter. This is the sort of movie designed for just this purpose
The movie was presented in 3D. Kaitlyn Mae does love that effect but it sure does drive the price up. Someday all movies will be 3D and there will no need for those special glasses.
From the web site:
Inspired by Ron and Judi Barrett's children's book of the same name, "Cloudy with a Chance of Meatballs" is about inventor Flint Lockwood and his food making invention. When hard times hit Swallow Falls, its townspeople can only afford to eat sardines. Flint Lockwood, a failed inventor, thinks he has the answer to the town's crisis. He builds a machine that converts water into food, and becomes a local hero when tasty treats fall from the sky like rain. But when the machine spins out of control and threatens to bury the whole world under giant mounds of food, Flint finds he may have bitten off more than he can chew.
"UP" by Pixar will forever by the benchmark by which I will judge these types of films. Even Kaitlyn, herself a humble five-year-old movie critic, told me during the viewing of "UP" that she had wanted to go to the bathroom but she loved the movie so much she couldn't bear to leave. Thus our scramble to the bathroom facilities as the credits for "UP" rolled by.
Kaitlyn did sit spellbound during the viewing of this film but she got a bit antsy a couple of times. But not too often as the creators of "Cloudy …" no doubt knew that children were the primary audience thus movie scene action was a constant.
Which is not to say this is not a quite enjoyable movie with a premise that does bring smiles to our imaginations. Food from water…what a concept.
Except the whole thing does spin out of control and it is then that we discovered how much Flint's father really loves him, that local scoundrels can become local heroes, that even the most nerdy amongst us can be loved.
"Cloudy …" had all the elements of successful film: romance, intrigue, compelling build up, an intense solution to the problem and a happy ending all around.
Which makes this film sound formulaic which, of course, it is. But the characters are creative with perfect dialogue, the 3-D action spellbounds and when a lazy matinee movie is just the ticket, this film is just the movie.
================
To the Main Blog...Over a Million Page Views
EMAIL ME