So I watched this chick flick…"He's Really Not That Into You" and I saw myself as a young lass, I saw young women across the fruited plains.

To my surprise, I liked the movie!
Pic of the Day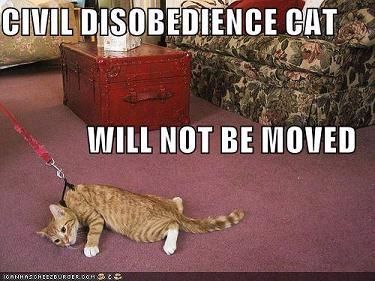 He's Just Not That Into You
Let us begin by so noting that there are lots of big name stars in this movie.
Jasmine Woods ... Crying 20-Something (as Kristen Faye Hunter)
Scarlett Johansson ... Anna Marks
Ben Affleck ... Neil
Jennifer Aniston ... Beth Murphy
Drew Barrymore ... Mary
Kris Kristofferson ... Ken Murphy
Which by no means makes a great movie, let us not misunderstand. I'm jes' sayin'.
Let us so note that Jennifer Anistan is by no means any sort of outstanding actress and again, I'm jes' sayin'.
In fact, Jennifer is very much beginning to show her age and should I mention that I'm jes' sayin'? The "girl" is seriously pushing 40, she's not married, has no children, and always manages to get caught topless somewhere, either on the beach or around her home. Such bad luck, poor child.
But I did like Jennifer's character in this movie, which is a chick flick, let us not mislead. Gentlemen might, ahem, enjoy this movie but with my very heterosexual husband as my guide, go with me here, the fellows will tune this thing out after the first fifteen minutes. As a date flick, well it might do as the movie does deal with the ticklish issues of finding, meeting, and solidifying a relationship and a couple on a date could use this film as a springboard to discuss amongst themselves.
Husbands, I dunno, I don't see them enjoying this thing at all.
As for this senior female, now far beyond the dating scene with the movie's subject matter way behind me, the movie did bring back funny and fond memories and darn, it wasn't that long ago that I walked the same path as Kristen, Mary and Beth. I invested a lot of my life in a fellow who didn't want to get married and I had to cut the cord. I spent many an hour listening for the ringing of the silent phone and I talked off my girlfriends' ears discussing every move HE made as a sure sign that he adored me and was just waiting for the right time.
It's a film for females of all ages is what I'm saying here. The subject matter isn't the stuff of deep thought but the movie does hit the right tones, it does get it right. Whoever wrote the book on which this movie is based knew a thing or two about dating males and females, in other words.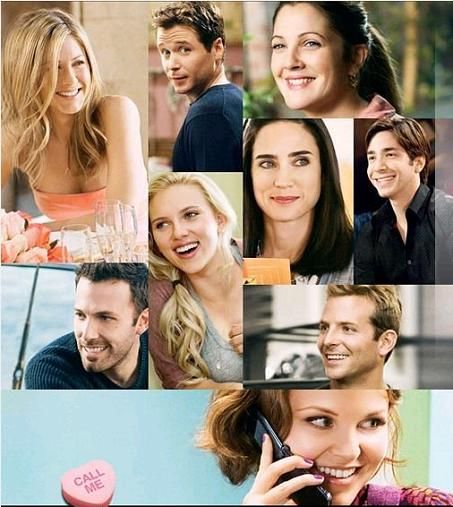 IMDB LINK FOR THIS MOVIE
There's a lot going on in this movie, a lot of sub plots, many little stories weaving in and out. Which fact made me enjoy it all the more. I'd have turned that knob a long time ago if I had to watch over two hours of Jennifer Aniston and Ben Afflack act out there rather boring relationship until the break-up on through the make-up on to the very surprising ending with those two that made no sense at all.
But we also had a husband who was dealing with infidelity, …NO or YES? The drama of that sub-plot was totally unbelievable and let me reveal this strange tidbit…the wife threw husband overboard for SMOKING as opposed to being unfaithful and right there is a synopsis of how screwed up this world is. Nowhere in the marriage vows is a pledge to remain smokeless and very much there is a vow to be faithful but hey…silly me.
There's a couple of other sub-plots and as the film rolls along I gave it my full attention for the pull of the various plots.
In the end, as these things go, it all comes together. And not necessarily with a happy ending but, to the producers' credit, most likely the way it should be.
The day after viewing this film I called my daughter and told her to watch this film, either when it finally made it to TV or preferably by using RedBox for a special night of movie entertainment.
And I meant it. Daughter will enjoy this film. I enjoyed this film.
And if a film is enjoyable, an entertaining and intriguing little wedge of time, well it has met its mettle, no?
===================
To the Main Blog...Over a Million Page Views
EMAIL ME