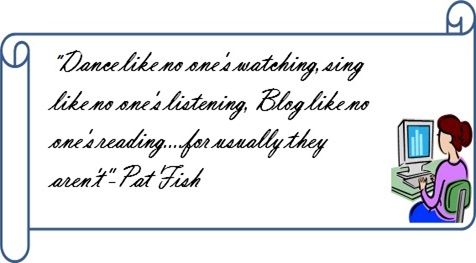 For movies we've got a peek into that cuter than cute "Gnomeo and Juliet". Yes it's an adorable animated story for the young ones but what about this movie so offended me?
Pic of the Day
Gnomeo and Juliet-Clever, Adorable, Entertaining
IMDB site for this movie.
Let's get this small brickbat out of the way. For I know that the tragedy of "Romeo and Juliet" as written by Shakespeare would not be the stuff for an animated film meant to appeal to children. I'm not at all comfortable with the producers willy-nilly, poof, just changing the ending of the Shakespeare play to suit their needs.
This is, ahem, William Shakespeare, after all. And "Romeo and Juliet" is, ahem, a classic of the ages.
A character in the play does explain the change in endings rather cavalierly, that the original ending would not be the fodder for young children, that the ending in this 3-D animated movie will have the viewers leaving the theater with smiles instead of tears.
Well yeah.
BUT THEY CHANGED THE ENDING OF A FREAKING SHAKESPEARE PLAY!
On some level that seems a bit audacious but I'll get off of my high horse. It was a better ending for children. Let's hope that these children's unionized teachers don't choose to just show this movie in the classroom and call it close enough.
But we must move on, sarcasm off.
This, eh, version of Romeo and Juliet features a garden gnome named, of course, Gnomeo, hailing from a garden locked into a feud with the garden where another female gnome lived, named Juliet.
The pair meet, fall in love…the story unfolds.
Cast:
James McAvoy ... Gnomeo (voice)
Emily Blunt ... Juliet (voice)
Ashley Jensen ... Nanette (voice)
Michael Caine ... Lord Redbrick (voice)
Matt Lucas ... Benny (voice)
Jim Cummings ... Featherstone (voice)
Maggie Smith ... Lady Bluebury (voice)
Jason Statham ... Tybalt (voice)
Ozzy Osbourne ... Fawn (voice)
Stephen Merchant ... Paris (voice)
Patrick Stewart ... Bill Shakespeare (voice)
Julie Walters ... Miss Montague (voice)
This movie has the best music of any animated movie (and with a 7 year old granddaughter I see a lot of them) of any animated movie I've seen. The dialogue was appropriate for children, but quite clever and appealing to adult viewers.
The movie flew by, an explosion of 3-D color, splendid music, appealing dialogue, action, love and pathos. I walked out of this movie with a big smile on my face, delighted from the experience and very forgiving of the mucking around with Shakespeare.
Just don't do it again.
To the Main Blog…Over a Million Page Views
EMAIL ME