Three movies reviewed in this post. "Perfect Stranger" has a smashing ending and good acting by Haille Berry.

"Incredible Hulk" brings back the comic book character in an action packed film worth every second.

And "The Brady Bunch Movie" is packed with satire that had me smiling for every second. Loved the Monkees!
============
Pic of the Day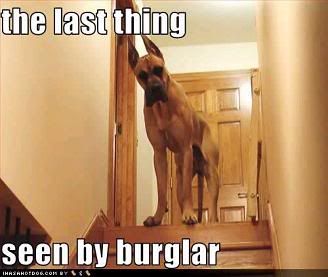 The Brady Bunch Movie
-brady bunch movie
IMDB SITE HERE
STARS:
Florence Henderson, Shelley Long, Jack Noseworthy, Jean Smart, Christopher Daniel Barnes, Gary Cole, Jennifer Elise Cox, David Graf, Olivia Hack, Jesse Lee Soffer, Henriette Mantel, Michael McKean, Paul Sutera, Christine Taylor, Betty Thomas, Megan Ward
When I first clicked in to see this movie I thought "nah, this is gonna bore". I mean…The Brady Bunch?
I was, of course, of a perfect age to watch this film as The Brady Bunch was quite the hit in my day.
Not that I'm proud of this.
The Brady Bunch was a TV show based as much on sixties schlock and non-reality as most anything. We are to believe that this lady with three daughters and a man with three sons, all at the same ages, married and commingled their families, all without rancor, screams, fights, tears, hatred and an occasional murder?
Maybe you hadda be there, but the Bradys were as saccharine a group of individuals as most any on the planet. The kids were cute and goodness Alice the live-in made was a real card and who the hell had a live in maid anyway?
I suppose children my granddaughter's age thought The Brady Bunch was something akin to reality but the series was the stuff of mockery even in that less cynical era.
But today, a movie about it?
Heh.
Well the joke was on me evidently or else I wasn't alone as I rolled my eyes at this cotton candy confection that purported to be reality.
Now I look at the likes of, say, "Andy of Mayberry" or even "Leave It to Beaver" and there are those who would point and jump and ask…do you really think THESE shows depicted any sort or reality.
Folks, there was just something about the Brady Bunch that deviated too far from the reality of how difficult it must be to successfully combine two families with the demographics of the Brady Bunch what with this life presented as essentially one big love and laugh-in.
Somewhere in the 50's there really might have been a housewife with a cute but mischievous little boy and a polite adolescent son and who wore pearls while vacuuming. And there was, was there not, Eddie Haskell? As for Andy of Mayberry, I can believe that there was a small town somewhere policed by a wise sheriff like Andy and we've all known or had sidekicks who take themselves a bit too serious.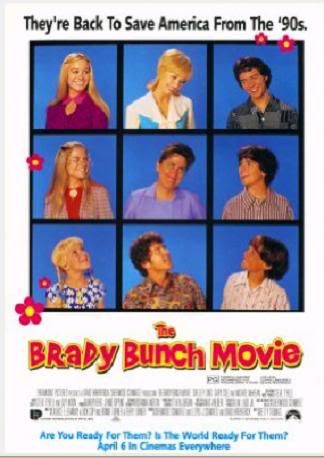 But The Brady Bunch pushed my suspension of disbelief so far that it just broke.
Which is why I loved "The Brady Bunch Movie". This movie poked fun at everything that was wrong with the original TV series. Like Mr. and Mrs. Brady being portrayed as sex maniacs. Heh. I mean in the series I don't think those two were ever even shown in a bedroom together. You had to wonder. Or no, maybe that was just me.
And the jealousy between those quasi-siblings. Marcia was really resented by her younger sister, eh? Besides, Marcia wasn't really all that as it turned out.
Mr. Brady really did live on a cloud somewhere, didn't he? Mrs. Brady too didn't have a clue, huh?
The movie plot was neat, even with the happy ending with everything tied up in a bow with the Brady house being saved. It was exactly like the show ended up but the movie was poking fun at these neatly packaged endings big time.
Loved the Monkees!
I urge anyone who ever watched the Brady Bunch TV series to watch this movie. Go ahead, reserve it on Netflix. You'll find it brings smiles and a final closure that no, it wasn't just you rolling your eyes as Alice entertained and cooked or Mrs. Brady remained hopelessly naïve or Mr. Brady saved the world, all the while as these six kids were thrown together amidst smiles and the occasional but loving spats.
I loved this movie.
Perfect Stranger
IMDB Site for this show HERE.
There's lots to criticize with this movie but it does have two great things going for it. The movie's star-Halle Berry, gave a terrific performance and the movie's ending was perhaps the most surprising ending to a movie in many a year.
Stars of this movie:
Halle Berry-Rowena Price
Bruce Willis-Harrison Hill
Giovanni Ribisi-Miles Haley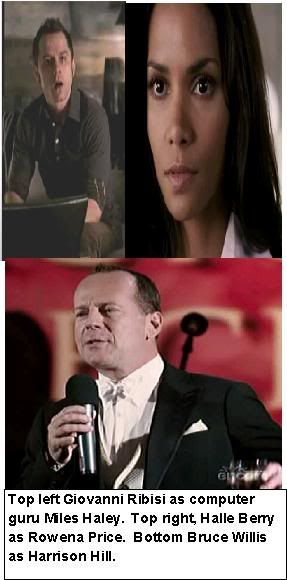 Halle Berry plays an investigative reporter who embarks on a mission to get evidence on the person she thought murdered her childhood friend. The suspect was Harrison Hill, played shallowly by Bruce Willis. Bruce Willis thinks his smirk is all that is needed to carry his character.
Berry, along with a male pal played by Giovanni Ribisi, who I've never heard of, begin a goal to get evidence against Harrison Hill who was, per the childhood friend, having an affair with her.
The story follows this effort and it was successful. In a few tense scenes, Hill got suspicious of Berry and who she was. Berry was posing as a temp for Willis' agency.
The ending of this movie is its best part. In fact I was just about to turn off the DVR, somewhat satisfied and entertained. I only do reviews of movies that stand out in some way and up until the end, this movie was not deemed one deserving of a review.
I won't reveal the ending, duh, but believe it was a real surprise, so much so that I dropped the remote and watched with a dropped jaw.
Below a scene from the movie. Halle Berry is to be commended for her acting. She does it well and it's what she was meant to do.